The Scream Wiki is a free, public and collaborative project for fans of the Scream Franchise, to help create a definitive encyclopedia which includes the Scream Movies and the TV Series.


Editing since September 29th, 2008

---

---

---
"You forgot the first rule of remakes, Jill. Don't fuck with the original!"
—Sidney to Jill Roberts
Sidney Prescott is the main heroine and protagonist of the Scream movie series. She is also the daughter of Maureen and Neil Prescott, the cousin of Jill Roberts, the niece of Kate Roberts and the half-sister of Roman Bridger.
She proved, that she was a survivor, when she did beat the Woodsboro Killers, Billy Loomis and Stu Macher. Sidney tried to lead a normal life away from the limelight but the Ghostface killers struck again, while she attended Windsor College. That time it was Mrs. Loomis and Mickey Altieri, who were behind the murders. Mrs. Loomis was looking for revenge on Sidney for killing her son and Mickey just wanted a famous trial. Sidney once again survived, but chose to live in a secluded home in the woods with negligible contact with the outside world.
When Roman Bridger forced her out of hiding, she confronted him in Hollywood and finally found some closure. 10 years later, she wrote a book on her experiences with the hope of helping others to overcome their traumas. However, upon her subsequent return to her home town, a new set of killings caused her life to spin out of control once more. This time they were orchestrated by her cousin Jill Roberts in her obsession of being famous with the help of Charlie Walker.
She is portrayed by Neve Campbell.
---

---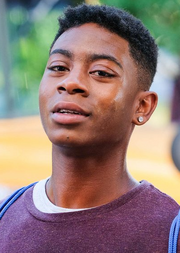 "Somebody is wearing this costume, threatening to kill all of us."
—Deion to his friends
Deion Elliot is a main character of the television series Scream. In addition, he is the first male lead character in the Scream franchise.
Scream: Resurrection follows the story of Deion Elliot, a local football star in Atlanta, who is tormented by the events of his tragic past. As Ghostface uses his darkest secrets against him and continues with a killing spree, Deion not only stands to lose his future, but also, the lives of his friends and family members, who might end up being potential victims of the notorious and infamous killer.
He is portrayed by RJ Cyler.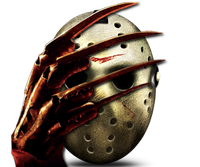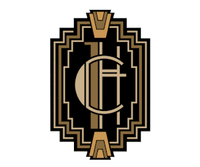 America's Best Dance Crew • Awkward. • Beavis and Butt-Head • Daria • Faking It • Finding Carter • The Hills • Jackass • Jersey Shore • Laguna Beach • Scream • Shannara • Teen Mom • Teen Wolf